Do I Need An Agent To Buy a Home?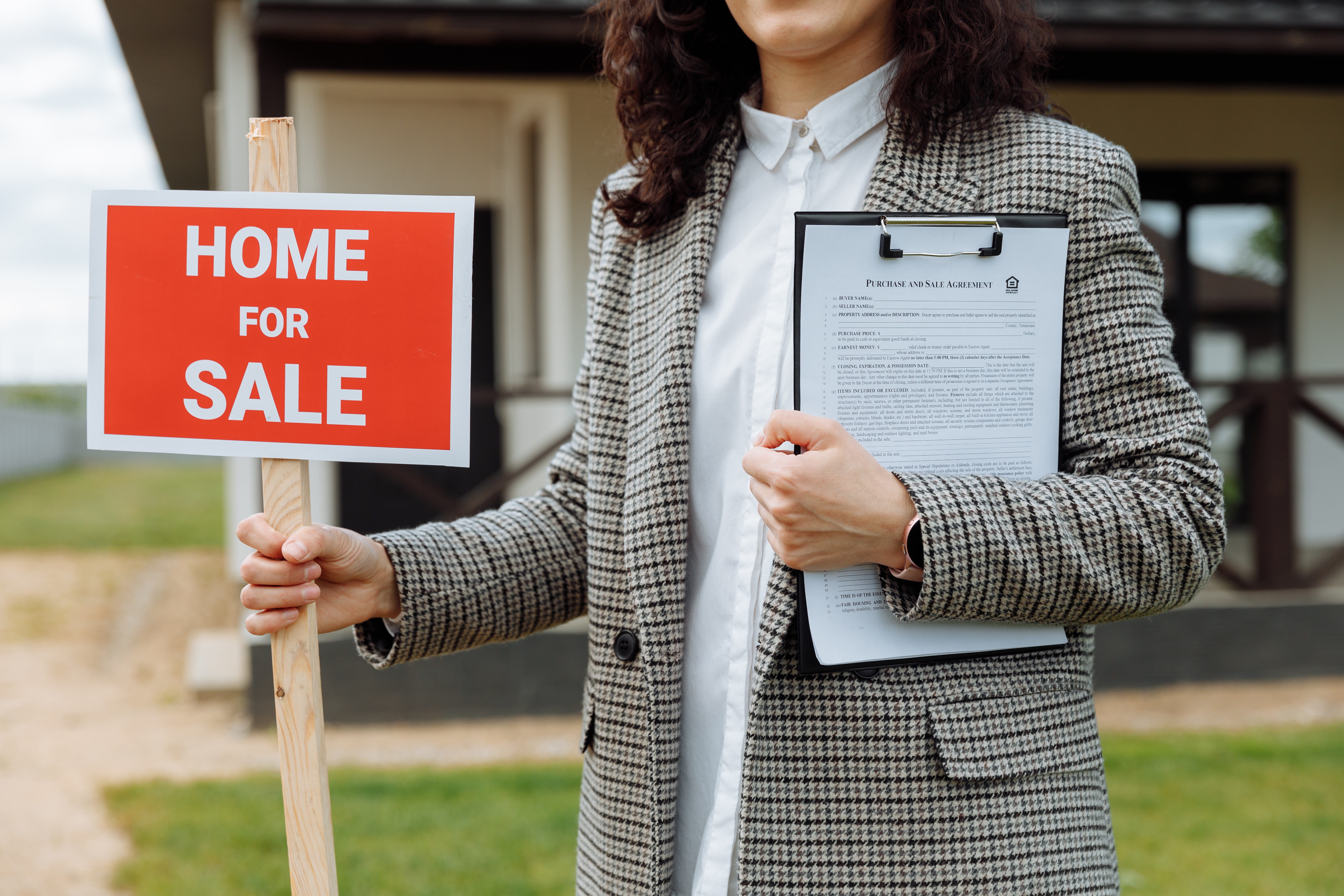 Whether it's your first or fifth home, buying a house is expensive and should not be taken lightly. Many steps need to happen before you can even step in the door: figuring out financing and negotiating prices, among other things–and then making sure everything goes smoothly by completing inspections or having repairs done beforehand, so nothing happens during closing! That means a real estate agent has been invaluable throughout this process for buyers because they know what needs doing from start to end with their expertise in navigating these processes day after tomorrow as opposed to us, who may only do it once every couple of decades. So if you're considering buying a home, consider enlisting the help of a real estate agent to make sure everything goes smoothly and stress-free.
Here are a few ways an agent can help smooth your home-buying path.
Getting pre-approved by a lender
You've likely been told that buying a home is an expensive endeavor and, depending on where you live in the country — especially if it's not your climate or area of origin– can be pretty costly. But before making such a significant purchase decision, there are some essential questions: Who do I want as my lender? What type of mortgage would work best for me based on my credit score and down payment size expectation levels (if any)? Where do you start that process?
A real estate agent is one good place — agents work with an array of local loan officers representing different lenders, and depending on whether you're a veteran, your down payment size, your credit score, and several other factors, an excellent local agent will know which lender (and loan officer) might be the best fit for you.
The proper loan officer will explain your financing options and help you drill down to the real nitty-gritty, like the size of the monthly mortgage payment that's affordable on your current income, what you should expect in terms of closing costs, and whether the down payment amount you've saved is going to cut it.
Agents can also explain what to expect during the mortgage loan application process, what you should know about transferring money during the sale, and why it's essential to review certain documents — and they can usually even attest to whether specific lenders have parameters that might be better for one type of home instead of another.
Choosing a home
The agent knows the area like no other. They can help you find your perfect home without any hassle or wasted time on internet searches when there are agents available who would be more than happy to do so! You might not need assistance picking out a car, but buying property is different since every house has unique features that should be considered before making an offer–and these professional experts will guide you through all of them quickly.
What if you can't sleep when airplanes are flying overhead, and your soon-to-be home is in a major airport's flight path? What about the schools? What about the amenities? How do homes in that area hold their value — can you expect this investment to appreciate in the next few years, and by how much? Whether it's the home's condition or the neighborhood, you don't want to be unpleasantly surprised once you move in.
A real estate agent has seen other buyers make mistakes (and find gems) and can help you find a home that you still love two or three (or ten!) years down the road.
Making an offer
The offer process can feel like one of the most nerve-wracking parts for buyers. Even if you love a home and are making an effort to get as high up on your budget … there's no guarantee that they'll think it's worth accepting! They could end up starting again with another search, which would be frustrating.
When it comes to offers, real estate agents can be your friend. They have all the data you need and will even show where there might not yet be any comparable sales in terms of price per square foot or recent home prices nearby–things that could give an insight into whether one is underbidding or overbidding for their property!
Closing
You found a home you love at the right price, but there are still some details to work out. The seller accepted your offer, and now all that's left is for everything to go smoothly on closing day! Right? Wrong- Even though each real estate sale has its own set of required procedures, which should remain consistent throughout every prospecting effort, housing situations vary too much between prospects so as not to want anyone's to plan explicitly tailored towards them. This means crafting lead nurturing efforts based on individualized needs instead of using one cookie-cutter strategy across everyone.
That being said, some critical steps to consider during the closing process apply to all home buyers. First, it's essential to clearly understand what you're responsible for financially on closing day- this includes any outstanding payments or fees associated with the sale and transferring ownership. Next, make sure all necessary paperwork is filled out correctly and completely. This consists of the closing disclosure, which outlines the final terms and costs of the sale, as well as any other documents required by your state or lender. Lastly, it's essential to understand what to expect after closing day. When will you receive the keys to the property? Will there be a home inspection or walk-through before officially taking ownership?
An agent can lay out a road map from offer acceptance to keys-in-hand and make sure you're staying on track … which can feel like a lifesaver to a buyer drowning in details.
… And beyond!
Homeowners often realize that their homes need more than a good cleaning and fixing up when they're all moved in. If you have any ideas about what kind of upgrades or changes would make your house feel like it's yours, reach out for help from an expert who knows the area well! Your real estate agent can guide you on which improvements will increase its value and how long those updates might take during busy seasons, such as when lots are going spare due-anticipating demand soon enough.
And that's not all — your agent probably knows people in the neighborhood, from home service providers like plumbers and electricians to lifestyle service providers like day-care operators and pet sitters. If you need a recommendation, ask your agent!
Buying a home goes well beyond finding one for sale on the internet. Buyers who use the services of a real estate agent find the process more enjoyable and less stressful — and they also have an advocate to negotiate tirelessly on their behalf.